Explore What's Next. With Fort Zumwalt's career pathways, students can start as early as middle school choosing courses from fine arts, Family and Consumer Sciences, Industrial Technology and Computer Science. In high school , the opportunities expand to include, among other things, Zumwalt Apprenticeships.
Nov. 3, the program celebrated 13 students who have signed to work with three of the district's manufacturing partners: Merric Millwork and Seating, Quest Specialty Products and National Cart, Co. Other partners include Patterson Mold and Tool, Fixture Concepts and Wentzville GM Assembly. The district also recognized Ian Hawbaker, center below, the first Fort Zumwalt student to complete the United States Department of Labor Youth Apprenticeship Program. Ian has completed coursework through Fort Zumwalt's Industrial Technology and Engineering curriculum as well as 2,000 hours of paid, on-the-job training to earn this nationally recognized certification. He works for Merric Millwork and Seating.
After the signing ceremony, more than 200 people on hand heard from industry partners and were able to have one-on-one conversations with them about the program. Teachers were also on hand for these students and their parents/guardians to answer questions about the curriculum and how to apply for the program.
Learn more about the program and other opportunities at ZumwaltApprenticeships.com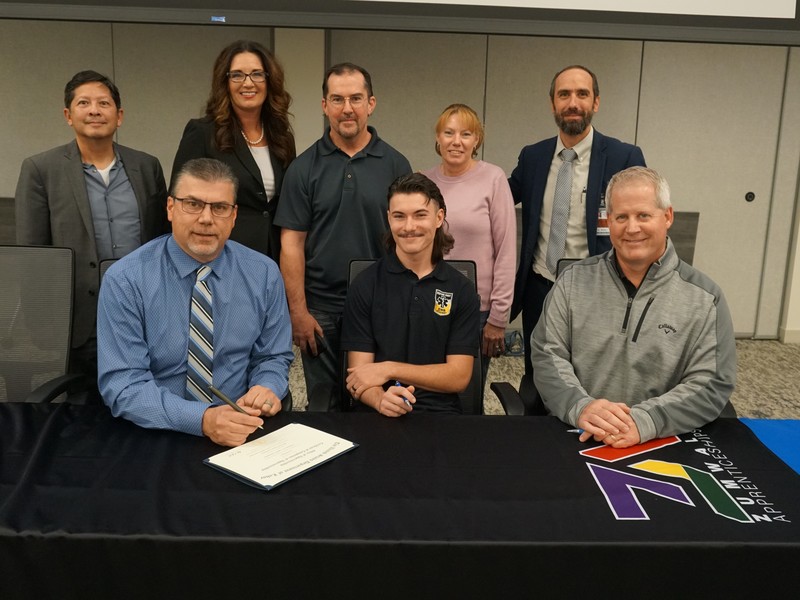 Congratulations to the newest Zumwalt apprentices at Merric Millwork and Seating.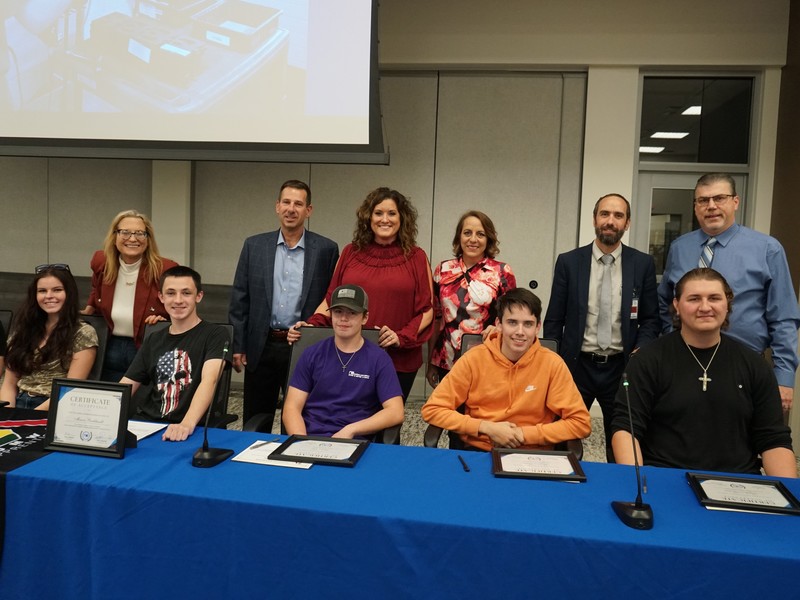 Congratulations to the newest National Cart, Co., apprentices.
Congratulations to the newest apprentices at Quest Specialty Products.